"Seldom does an institution spawn a graduate who so thoroughly embodies its soul, Pro Humanitate." President Nathan O. Hatch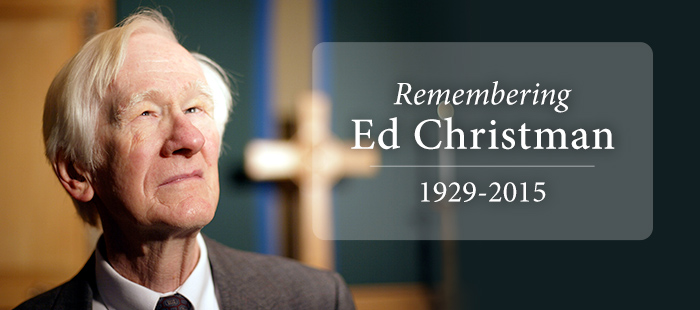 For years, longtime Chaplain Edgar D. Christman ('50, JD '53) welcomed freshmen to Wake Forest with his "What's in a Name" speech, in which he wove many of their names into his remarks to make them feel part of their new community. No chaplain has ever been more aptly named, or lived up to his own name more than Christman, who is remembered for his compassion in helping generations of students feel at home at Wake Forest.
MEMORIAL SERVICE
A Memorial Service was held December 30th at 11 a.m. in Wait Chapel.
LEARN MORE